4 - time thru-hiker of the Appalachian Trail, &  author of the books: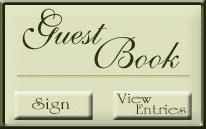 Model-T Bio

J.R. Tate, known by his trail name of "Model-T" to those who follow his hiking exploits, has hiked the 2178-mile Appalachian Trail four times.  His first hike in 1990 was a life-altering experience, which caused him to return to the trail in 1994 and again in1998 and, most recently, in 2006 (which, according to the Appalachian Trail Conservancy's records, makes him one of about a dozen persons to complete four or more thru-hikes of the Appalachian Trail).  All told, he has hiked over 12,000 miles, including the Colorado Trail, Vermont's Long Trail, and the Ouachita Trail in Oklahoma and Arkansas.  J.R.'s fourth thru-hike of the Appalachian Trail in 2006 was done as a pledge-per-mile hike to help his local Salvation Army Corps raise funds to build a new homeless shelter.  Through the generosity of an army of donors, he raised over $31,000. 

J.R. has been featured in numerous newspaper articles and television segments statewide and nationally, including the CBS Evening News with Dan Rather, and in Mr. Rather's book, The American Dream.  He has been appointed as an "Honorary Ambassador" for the State of Tennessee in recognition of his efforts to further family participation in the Great Outdoors.  J.R. has authored two books about the Appalachian Trail.  Walkin' on the Happy Side of Misery is a funny (and sad) story of his first thru-hike.  His second book, Walkin' with the Ghost Whisperers, recounts lore and legends of the Appalachian Trail.  Both books have been nationally acclaimed.

J.R. is a retired Marine Corps officer.  He and his wife Judith have four children and nine grandchildren.  They live in Woodlawn, Tennessee, northwest of Nashville.

"Available in print and e-book versions at Stackpolebooks.com or by calling Stackpole Books Customer Service at 800-732-3669."